Main Content
Resident Visitor Permit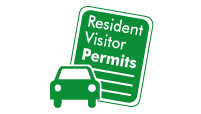 RingGo RVP
RingGo Resident Visitor Permits (RVP) enable residents to pay for their visitor's parking by phone or the web. Once residency has been verified simply ring up the RingGo RVP line or go online to pay for the visitors parking.
Please Note: In some areas you can now book RVPs in advance on behalf of your visitor.
To Apply
To apply for an RVP, check up on the latest status of your RVP application or update any details please log in to your MyRingGo account or register.
To Book
The number to call to book a visitor for an RVP is 0843 209 0088 (must call from a registered phone number). Calls cost 5ppm plus your phone company's access charge. To book online simply click here to login and be redirected to the RVP booking form.